If you can\'t see the video and only hear the sound, please switch to Firefox/Chrome/Safari for better performance.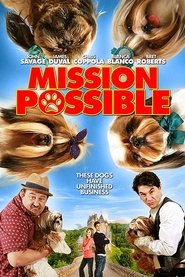 Mission Possible 2018
A group of kids, a Shih tzu dog, a wood, a vet, a police officer with his team and the typical gang of bad guys will be the main characters of a funny action movie. …Without forgetting that there will be almost 30 Shih tzu dogs!!
Duration: N/A
Quality: HD
Release: 2017