If you can\'t see the video and only hear the sound, please switch to Firefox/Chrome/Safari for better performance.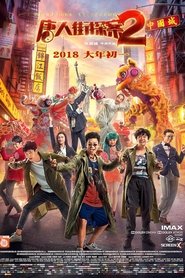 Detective Chinatown 2 2018
Driven by the desire for the huge reward, Tang Ren (by Wang Baoqiang) tricked Qin Feng (by Liu Haoran) to New York, to attend the World Detective Contest,. Later on, behind the crazy competition, Qin and Tang discovered the real hidden facts of this contest.
Duration: 121 min
Quality: HD
Release: 2018